3 Digital Reasons to Work With a Veterinarian Marketing Service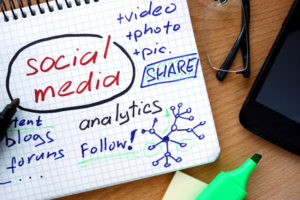 Although it may be hard to believe, there are actually a lot of veterinarian websites on the Internet today. Now that it's 2017, simply just having a physical veterinarian hospital or building isn't enough to actually get patients. You have to do much more and find new ways to market your veterinary practice. Here are a few digital tips that will help you advance your business in 2017 and beyond.
SEO for Veterinarians
Because the industry is so competitive, it's nearly impossible to succeed online if you're not working with a professional search engine optimization company. If your vet website isn't appearing on the first two or three listings on a search engine results page (SERP), there is a fairly good chance you're not going to get much business. If your website isn't on the first page of a SERP, you aren't even going to be competitive online and you could be facing some serious issues down the line with your business. Work with an experienced SEO company to get more traffic to your website.
Social Media
Having a strong social media presence is essential if you want to have a successful business in this digital world. Through social networking sites like Twitter, Facebook, Instagram, and LinkedIn, you'll be able to build a dedicated following and interact with potential clients, answer questions, and just engage with people, which can help your business tremendously. Perfecting this type of marketing, however, can be extremely tricky, which is why it's important to get professional help. Over half — 54% — of small business owners admit that they are in need of assistance when it comes to their social media marketing skills. Working with a company like VetHubs can help you stand out on all your social networking sites, continually build your online following, and eventually grow your business.
Better Websites
Even if you have the most engaging Facebook page in the world and are at the top of all the SERPs online, if your veterinarian website isn't fully functioning, visually appealing, and consisting of all the necessary information, you're not going to get results. Internet users, no matter what website they visit, will leave after only seconds of something not loading or if the display isn't attractive enough. Working with a veterinary marketing company can help you design a great website that users will enjoy, easily maneuver, and find everything they need.
Contact VetHubs.com today to learn more.