3 Marketing Musts for Veterinary Practices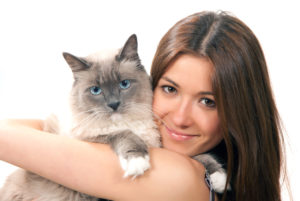 Most people visit their veterinarians' websites to view their account, schedule an appointment, or find contact information, but did you know that there are so many more features that could help your veterinary practice and patients? By employing the following tactics, you can find new ways to market your veterinary practice:
Onsite Optimization
Because of search engine optimization, it is possible for companies to be found by searching just a few keywords. Generate keywords that are commonly used in your industry, and use them on your website. Writing and posting blogs, in addition to your static page and tabs, will also help you reach your audience. Generating new, fresh content about things like pet health care tips, industry news, and other relevant information will keep your web rankings up, and keep your loyal patients informed as well.
Social Media
Social media is a great, easy way to promote your content, as well as disperse company updates or pet health care tips from other websites. Social media posts will direct traffic to your website and generate leads. Comparative analyses of competitors can easily be done with social media monitoring. Geotargeting capabilities also allow Facebook and Twitter users to disperse information to specific audiences. For example, you could target users in your city and the surrounding areas, or a specific demographic, like age. In fact, 80% of people ages 18-34 (millennials) are likely to find a veterinarian using search engines, and will likely turn to social media as well.
Responsive Website Design
In a mobile-first world, your mobile website should be optimized to fit the screens of mobile devices. iPhones, iPads, and Android devices all have different display dimensions, so you should make sure that your site is able to accommodate all of them. Consumers are more likely to search for products and services via their mobile devices, so it is important that your mobile website is user-friendly, with clear and concise labeling and headers.
VetHubs can help your practice with veterinary marketing tips, and help you generate more leads by putting your website at the top of the search results. All of our web design packages come with comprehensible content management systems that will allow you to seamlessly update your site, even if you aren't a web dev expert. Someone is looking for a veterinarian in your area; will they be able to find you?