3 Real Examples of Veterinary Social Media Marketing in Action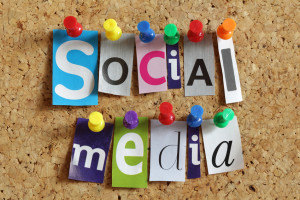 Depending on your opinion of the Millennial generation, you're either extremely fortunate or extremely unlucky to have grown up without the Internet. But no matter your opinion about "kids these days," there are definite advantages to being a digital native. Thanks to the digital generation divide, 54% of small business owners say they need help with social media marketing.
In the past, we've talked about how necessary search engine optimization (SEO) and social media marketing (SEM) are for veterinarians, and given some concrete examples of ways to get started. Now, let's look at some examples of veterinary social media done right, and let's look at real veterinary clinics putting these practices to the test. And not only are these veterinary clinics trying to use social media to improve their business, they're also competing with each other. So if you're wondering how to market your new vet clinic, here's how:
1. Veterinary Specialists of Rochester
The VSESRochester Facebook page is a great example of content marketing in action. Yes, the veterinary clinic posts videos, photos, and links (more on that later), but it also uses its Facebook page to promote its blog. The clinic chose Blogspot as their content management system of choice, and uses it to post animal care tips:
"Read our latest blog about Mia, a puppy we treated for potential heat stroke, and for some tips on keeping your canine friends cool and comfortable during the heat this week!"
Takeaway: Because 57% of small businesses have reported gaining at least one customer through their blog, content marketing can help find new customers and improve local SEO for veterinarians.
2. East Ridge Animal Hospital
In past blog posts, we've said that veterinary social media has a huge advantage over virtually every other business on the Web. That's because there's nothing the social media mob loves more than cute animal photos. The East Ridge Animal Hospital runs a fun "Puppy of the Day" feature. And since their customers probably love seeing their puppies get their 15 minutes of fame, they're likely to share and promote the clinic's business page as well.
Takeaway: Find out if there's someone on your staff who loves social media, then ask if they want to take on a project like this.
3. Cats and Critters
Finally, we have Cats and Critters, who host a "Pet of the Month" contest. This is a really clever example of veterinary social media. The clinic posts a series of photos of their animal patients, then offers a slight discount to whichever pet gets the most likes. It's a pretty clever way of racking up those "Likes" and "Shares" while also promoting your brand. Ideally, the pet owners will be sending out links to their friends and family, which is one of the best new ways to market your veterinary practice.
Takeaway: Offering something of real value (in this case, a financial discount and social media validation) is the best way to get customers to like and share your Facebook business page.
If you still aren't convinced marketing for vets requires social media knowledge, just remember that wholly 80% of people under 34 use search engines to find veterinarians, which makes veterinary social media marketing non-optional. If you're looking to get started in veterinary social media, start by sharing your friends' animal-related posts and content. Good luck!