A Social Media Marketing Technique Any Veterinarian Can Use Today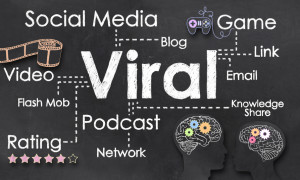 If you're a veterinarian who's feeling lost in the age of Twitter and Yelp, then don't panic! We have a foolproof technique for veterinarian marketing that anyone can start practicing right away.
Even if it doesn't feel like it, simply being a practicing veterinarian gives you a HUGE leg up in social media marketing. In fact, we'll even go so far as to say that social media for vets is a walk in the park compared to other industries.
While there are countless strategies, tricks, and techniques small businesses can use in social media marketing, we're going to focus on a simple, proven formula for veterinarians. So if you're wondering how to market your new vet clinic, here's how:
Note: this guide presumes that you already have social media profiles set up. If you're looking for advice on how to set up your social media presence in the first place, then check out some earlier entries on this blog, which includes tons of social media tips for veterinarians.
Veterinarian Marketing in 2016: A Veterinarian's Guide To Viral Social Media Marketing
Here's the thing about going viral: it's like lightening. You can't make it happen, you can't predict it. But you can put out a lightening rod.
So what do we mean by viral social media marketing? We mean creating content on social media that's highly shareable, and which reaches a critical mass of Likes and Shares.
There's a simple reason social media marketing is so perfect for vets: the internet is obsessed with cute animals. The next time you're feeling resentful about updating your Twitter account, just imagine the struggles faced by the average industrial protective coating company in leveraging social media.
Step 1. Find an Animal Story With a Happy Ending
This could be anything. A customer with a sick dog that's feeling better. A rescue kitten that's found a new home. A lost dog that's been found. So long as the story has a happy ending, it's perfect for veterinarian marketing.
Step 2. Take Pictures
Before and after photos are always great in veterinarian marketing, but it's not essential. You don't need a professional photo shoot (although that's not a bad idea), just a selfie-savvy member of your staff to snap some pictures of the animal.
Step 3. Get Permission
If the animal belongs to one of your customers, make sure you get their permission to feature their pet on your website and social media. And don't forget to tag them in the post.
Step 4. Choose Your Medium
Usually, Facebook and Instagram are the best mediums for sharing animal content online, although an argument can be made for Twitter, too. Choose your social media account with the most followers, then create a post telling the story you chose earlier.
Remember: this isn't advertising copy or a great American novel! Talk about the animal's journey, and speak from the heart. Then, upload some pictures of the animal. Somewhere at the beginning and end of the post, tag your clinic and ask people to follow for similar content.
Step 5. Hit Share!
Now, it's not enough to simply hit publish. If you have close friends, family, or customers you can rely on, send them a message asking them to share the post. Feel free to tag other people in the comments section if you think they will appreciate it.
Step 6. Rinse and Repeat!