How to Build Your Brand Through Web Marketing and Promotion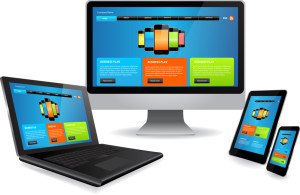 According to the Pew Research Center, nearly 58% of people have used the web to research a product or service online before purchasing it. The key word in that sentence is "service" — we've come a long way since the time when companies solely existed to sell tangible products to their consumers. Take a veterinary clinic website, for instance. What's the point of a medical practice creating a professional website in the first place? Vets need customers just like the shoe shop owners do, and today, the quickest way to find them is through the web.
More specifically, for 80% of folks aged 18 to 34, the quickest way to find them is through search engines. In fact, nine out of 10 web users begin their online experiences with a visit to a search engine, which is why it pays to land as high up in the rankings as you can. But remember, you have to do it organically. Customers prefer natural search results far more than they prefer ads, after all.
So, whether you're a vet practice in Montana or a specialty shoe shop in Montreal, it pays to understand which website promotion tips can be most beneficial to your business. For example…
Focus on building your brand.
Let's run with the vet analogy for a while. Say you've got a website but you've used it mostly as an informational hub. Operating hours, doctor backgrounds, service plans, et cetera. What happens when a prospective user visits your page? Two words: bounce rate — or the likelihood that a user clicks on and then immediately closes your page. Think of your website as an expanded business card. What can you say visually that will impress the rest of the web that might be looking for a vet clinic?
Expand into new territories.
While brand building is one of the most essential website marketing tips to follow, expanding your message into uncharted territories is becoming even more crucial. That's because Facebook has over a billion active users and Twitter is catching up with nearly 250 million. Create a unique hashtag for your brand and make it something pet-centric. Then, track the progress of that hashtag and see the kind of web buzz you end up developing
Remember the world outside the web.
Just because we spend all day on our computers doesn't mean the rest of the world does, too. Yes, plenty of office jobs are based on completing tasks via web systems, but people have lives that don't revolve around the internet, too. People often go for walks or hang out at home and spend time with their cats. That's when they're bound to realize they need a vet the most. Your website promotion tips are important, but so are hanging up flyers and business cards in local shops. You never want to limit the amount of visibility you could have.
Remember, as important as these website promotion tips are, they're nothing compared to the creative vision you might have for the future of your company. Wherever your impulses go, consider seeing them through. Just make sure to have a back-up plan in case they don't work out.