Can Users See Your Facebook Posts In Their News Feeds?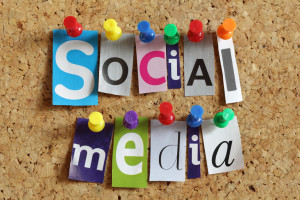 Silicon Valley loves to talk about innovation. Tech entrepreneurs are always looking for what's new and rolling out constant updates to their products. But new doesn't always mean better for consumers.
If you're trying to market a small business on Facebook, your job got much harder in 2015. Beginning this year, Facebook implemented a change to its News Feed which limits the visibility of small business posts.
If you're looking for social media tips for veterinarians, then you've undoubtedly heard about the value of a Facebook page for your clinic already. However, posts that are deemed too promotional will now get pulled from your friends and followers' Feeds.
What kind of posts get pulled in 2015?
Posts that only exist to sell people a product or service
Posts that feature a sweepstakes,competition, or promotion for your business
Posts that reuse content from your paid advertisements, word for word
Unfortunately, that means that even users who have "Liked" your page won't necessarily be able to see your posts. Veterinarian marketing that reads as overly promotional will be lost in the digital ether.
According to Facebook: "Beginning in January 2015, people will see less of this type of content in their News Feeds. As we've said before, News Feed is already a competitive place — as more people and Pages are posting content, competition to appear in News Feed has increased. All of this means that Pages that post promotional creative should expect their organic distribution to fall significantly over time."
You can check Facebook to see examples of posts that break the new rules.
Many small business owners say the changes unfairly hide their pages from customers they earned fair and square, but the social networking giant says the changes are a result of user complaints. Too many people said they were annoyed by News Feed content going for the hard sell. Of course, Facebook has a solution for entrepreneurs — pay them.
If promoting your vet clinic on social media is part of your veterinary marketing strategy, then you might want to consider paying to promote your content into the News Feed. Keep in mind — three-quarters of users will click on organic links over paid ads. Either way, learning how to adapt your page's content to Facebook's new rules is one of the most crucial social media tips for veterinarians to learn in 2015.