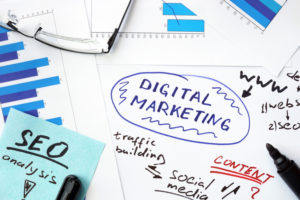 If you're running a veterinary clinic, you should know that you're going to have to do more than just offer quality service to pet owners. In addition to veterinary care, you're also going to need to focus on having a quality veterinarian website, vet web design, promoting that very website, and then optimizing your listing. Fear not, although this may sound complicated, there are plenty of things you can do to help your veterinary clinic succeed in 2017.
Design a High Quality Vet Website
Your vet web design needs to be up to par with 2017 digital standards. If you created a website in the mid-1990s, and left it alone since then, you're basically doing more harm than good at this point. You need to have a functioning, aesthetically pleasing, and engaging website if you want to actually get your company name out there. Even if you clearly have the greatest veterinary clinic in the world, if your website is bad, people aren't going to even have a chance at finding out what kind of service you offer. Work with a professional vet web design company to improve your online presence.
Promote Your Vet Website
Just having a website isn't going to cut it, either. You have to tell the digital world that you are active online and do so in the most efficient way possible. One of the greatest website promotion tips you can use for growing your digital brand is taking advantage of social media networking. If you begin to grow your social media following, you can begin to promote your website as you continue to post and interact online. It's equally important that you remain active on social media, as ignoring your followers over an extended period of time can hinder your company's success.
Search Engine Optimization
Roughly 64% of all Americans rely on search engines to find local businesses. Even if you have a great company, a nice looking website, and an exceptional social media presence, you won't have much business if people can't find you online. SEO companies can help rank your website's listing higher and higher on search engine results pages (SERP), which is an essential aspect of succeeding in the digital world in 2017.
If you're in need of veterinary digital services, contact VetHubs today!