Does SEO For Bing Or Yahoo Matter? Let Me Google That For You…
In 2015, veterinarian marketing relies on Search Engine Optimization.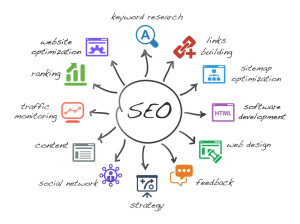 Many industries are dominated by a "Big Three," but when it comes to search, the almighty Google is first, second, and third. It is the alpha and the omega of search, and if that sounds like hyperbole, it's only because we want to stress the absolute dominance of Google in the search marketplace.
After all, no one talks about "Bing-ing" something online, or tells you to "Yahoo! it," when looking up a piece of inane trivia. No; when you need to find something on the Web fast, you Google it, and so does everyone else.
So SEO for veterinarians really comes down to optimizing for Google's algorithms. Your veterinary websites could be the first search results on every other search engine in the world, but at the end of the online day, if you don't rank highly on Google, your customers won't be able to find you. And that's a problem, since at least 80% of Millennials will use a search engine to find a new veterinarian (and yes, they will use Google).
In fact, even 64% of Americans of all ages use search engines to find new local businesses, and experts say internet search has a return of investment of $22 per every dollar spent.
Like other small businesses, SEO for veterinarians depends on meeting Google's criteria. However, that might be slowlychanging.
Google's monopoy on search hasn't gone unnoticed by regulators. Across the pond, the European Union has taken the first steps in challenging Google's so-called monopoly over search. Starting small, the European Commission targeted Google's comparison shopping service.
They accused the search giant of "systematically positioning and prominently displaying its comparison shopping service in its general search results pages, irrespective of its merits."
The tech world is divided over Google's accused antitrust tendencies. Many people believe that Google has too much power in the industry, and that a little healthy competition would spur innovation all over the internet. However, other Silicon Valley tech leaders are fiercely loyal to Google — although perhaps they're just wary of biting the hand that feeds them.
Even if the EU is successful in limiting Google's reach, the company will remain the King, Queen, and heir apparent of the Search Kingdom. As a result, SEO for veterinarians that doesn't focus primarily, if not exclusively, on Google will ultimately fail.