Does Your Site FAIL The Web Design Quiz?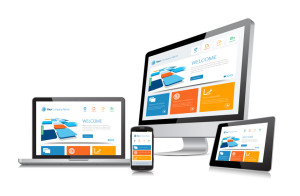 Web users don't grade on a curve. Online, it's strictly Pass or Fail.
Looking for website building tips?
You don't have to be an expert coder to design a site people love to use. Before you publish your small business' site to the web, check and see if your site passes these five simple tests. If not, then be sure to implement these basic website building tips before your site goes live.
Keep It Simple
Google recently updated its policies, and now penalizes websites that offer a negative user experience. If users flee your site in frustration, then you may find yourself slipping down the search results.
Make sure you design a website that is simple to use and easy to read. Users should never have to hunt around looking for your contact info or links. Web design experts call this "intuitive navigation."
Less Is More…
Web marketing companies like to say, "Content is King." Users expect quality content that's easy to share, but that doesn't mean you should overload your site with too many assets. Small font sizes, too much clutter, and large numbers of animated graphics should be kept to a minimum.
Do Vets Need SEO In 2015?
SEO, or Search Engine Optimization, is a set of techniques to help your website rank higher in search results. If you want to know how your small business measures up, search for keywords that target your industry and location. Is your company easy to find? Studies show that 42% of people searching online will click on the top-ranking result, and most users will never scroll past the first page of results.
That's why so many businesses invest in SEO; internet search has a return on investment rate of $22 per every dollar spent.
Why You Need A Responsive Website…
In our click-happy culture, a website only has seconds to make a first impression. And if that first impression is a blank loading screen, then you might have just lost a visitor for good. Most users will click away from a page if it takes more than three seconds to load.
A number of free online tools allow you to check the responsiveness rate of your site. A slow loading time is the equivalent of a "Closed" sign outside your physical storefront.
Adapt For The Web
The internet is changing the way people talk, even in the real world. We don't just mean the advent of abbreviations like "LOL" and "BRB."
Long blocks of text look awkward and intimidating on digital screens, especially mobile devices like smartphones and tablets. Paragraphs should be kept short — no more than five to six lines of text.
Follow these website building tips, and you've taken the first steps to providing your new visitors with a positive user experience.