Everything You Need To Know For Veterinarian Website Design in 2016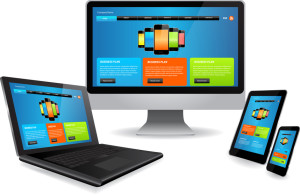 Web design hasn't just undergone a makeover in the past two years. It hasn't even gotten a face lift. In fact, it's changed so much that we've reached the limit of this particular metaphor. Suffice to say, things move fast online. One thing that hasn't changed? Creating a professional website is essential to success in 2016.
If your website is more than a few years old, then you've no doubt seen your traffic and incoming leads dropping sharply. You may have noticed your page slipping down the Google rankings. Or maybe you just want to stay ahead of the competition. In any case, good veterinary website design is the place to start. You have seconds to make that first impression on new visitors to your site, but you also have to turn that impression into a lead.
So what's the key to building the best veterinarian websites for 2016? How was quality web design changed in 2015?
It's Never Too Early To Think About Search Engine Optimization
There's a new philosophy in web design known as User Interface design. Basically, this means focusing on your users' experience on the page. Seems simple enough, right? According to the UI website best practices, you have to think about things like SEO as you design your site, not as an afterthought. Plus, by improving the user experience, visitors will spend longer on your site, further enhancing your SEO.
This is one of our top veterinary website design tips and tricks for 2015. You need to think about your onsite SEO strategies as soon as possible. That means identifying the important keywords you want to target, then creating pages for those keywords. It also means creating a blog and promoting its content. Research shows that 57% of small businesses have gained a customer through their blog. More importantly, fully 80% of young people used a search engine to find their veterinarian.
Vertical Scrolling is Here To Stay
Good veterinary website design principles used to hold that you should have all vital information "above the fold." That means when users visit your site, they shouldn't have to scroll to find what they're looking for. Not so in 2015. Today, most sites are designed to encourage vertical scrolling. The best veterinary websites are designed with a landing page that naturally draws the users' attention down the page. To achieve this, most good veterinary website design is stripping away unnecessary text, graphics, and images — the less is more approach. Creatively using empty space helps focus visitors' attention where you want it to go.
Flat Design
This is another UI website design trend. It's also straight-forward, so we'll keep it brief. This year even Google changed its logo to a flat design. Thanks in part to mobile web design, virtually all web designers are ditching gradients, textures, drop shadows, and any visual element designed to provide a 3D effect. In 2015, if you don't have flat design, you probably look hopelessly dated.
Visual Assets
As the internet gets faster, web designers have more freedom to use more images. That means designers are using more gifs, images, infographics, and videos. Unfortunately, it also means the proliferation of cheesy stock photos. Fortunately, veterinary clinic websites have unlimited photo material in their waiting room. Find a way to incorporate pictures of your pet patients on your veterinarian website (with permission, of course).
Got any more tips and tricks to share? Let us know in the comments!