Three Famous Social Media Gaffes (and What You Can Learn From Them)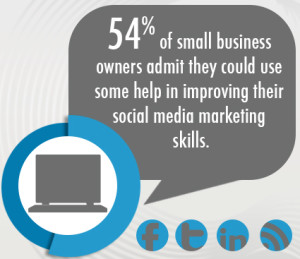 Social media is an important part of marketing for vets. It offers an easy and accessible platform for reaching clients, and can be pretty fun to use. Since most people use the internet to find a vet, having a strong social media presence increases the chances of them finding a certain clinic's site. What's important about social media is that is needs to be used correctly, or it could easily create a negative brand image. Since over half of small business owners say that they need help with social media, here are three infamous gaffes to help social media marketing for vets go smoothly.
Nyquil January 2014
The Gaffe: One of Nyquil's Twitter accounts, @ZzzQuil, tweeted "Today is the day for dreaming. Happy MLK Day." People immediately started scolding the brand, saying that it was in poor taste. Rather than removing the tweet, the brand said that no offense was intended and that people must just disapprove with brands tweeting on "such a significant day."
The Lesson: The lesson here is that brands — and vets — should think carefully about how their social media posts will be received. If it seems like the post might be in poor taste, then it probably is. People will be able to confront the brand and draw attention to it very quickly. Gaffes like these rarely go unnoticed.
Amy's Baking Company May 2013
The Gaffe: No list of social media gaffes would be complete without mention of Amy's Baking Company. What really brought Amy's Baking Company into the spotlight was the company's frequent and explosive rants on Facebook. In response to negative reviewers, Amy and husband Samy took to Facebook and proceeded to call people names and make accusations in all capital letters. It quickly spiraled down the rabbit hole of insane tirades.
The Lesson: Of all of the lessons to be learned here — of course there are many — perhaps the most important is to be very careful when using social media to respond to criticism or negative comments. Many business owners take criticism personally, which is understandable, but when it happens they should take their time to cool off and think carefully about how to handle the situation before addressing the issue on social media.
Digiorno October 2014
The Gaffe: In October, which is Domestic Violence Awareness Month, Digiorno posted a seemingly harmless tweet, which read: "You had pizza" accompanied by the hashtag WhyIStayed. The hashtag was meant to signify women's stories of why they stayed in situations of domestic violence. After it was brought to the brand's attention, they apologized ("A million apologies. Did not read what the hashtag was about before posting."), even taking to responding and apologizing to individuals.
The Lesson: If there was ever a social media gaffe that was handled well, this is it. The brand took responsibility for the cringe worthy tweet. The fact that they took the time and effort to apologize to dozens of Twitter followers also indicates that it was an honest mistake — and in this case perhaps a forgivable oversight. The major lesson here is that anyone on Twitter should know their hashtags before using them.
Social media is an important part of marketing for vets. If they don't think that they can take the time or the effort to avoid all of these gaffes, sometimes it's best to leave it up to the experts. A veterinary marketing company will already know how all of the most popular social media sites function, and will be well aware of mistakes like these and how to avoid them.