Why is Great Web Design Important for Veterinary Care? Three Facts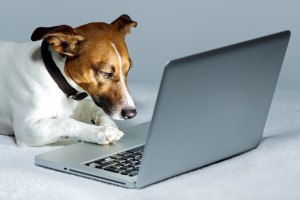 Did you know that almost 60% of businesses have gained a customer through their online blog? Having a successful website, especially a veterinarian website, involves more than just providing basic information about the care you provide. A professional layout, search engine optimization, and follow-through are all integral aspects of the best veterinary websites.
If you are trying to take your site to the next level, then here are three important facts you should keep in mind about who to hire, and what to ask for.
Look for Experienced Veterinary Website Designers

When you hire a wedding planner, you look for someone who has experience planning weddings. The same basic concept should be true for your vets website, if possible. There are several advantages to working with companies who have designed sites like your own. Their familiarization with your type of website will make them better able to suggest marketing tips and layout ideas based on what has worked for other vet websites. Also useful: their portfolio will be of other veterinary websites, making their design skills easier to evaluate.

Follow Through, Call to Action

Have you ever been about to leave a website when a pop-up questionaire asks you if you have any questions? Follow through, or "call to action" prompts like this, are an important but often underrated aspect of building a professional website. Neil Patel, a top web influencer, says that focusing on improving conversion rates using such prompts increased his total site revenue by 21%. According to Forbes, it costs five times more to gain a new client than it does to retain an old one. Follow up each appointment with an email. Get an experienced web designer to help you set up an email marketing program; email has a return on investment of $40 for every $1 spent.

SEO: Keeping High in Rankings

Search engine optimization is one aspect of web design. SEO is a series of techniques used to raise your blog in organic search engine rankings. Blogs help with SEO by increasing web pages for search indexing by over 400%, on average. Vet website designers with experience in SEO can help you establish which keywords you should be focusing on, and help you understand how to incorporate them organically into web postings in order to boost your search rank.
What do you think the best veterinary websites need to have?