How To Market Your Veterinary Clinic Online in 2016: Top 4 Trends To Know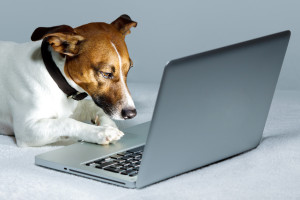 In preparation for the New Year and the inevitable Google updates that will come with it, Search Engine Journal recently counted down their top 10 digital marketing trends to watch out for in 2016. We agree with some of their picks and disagree with others (it's a little late to be calling podcasts a trend to watch).
Still, it's as good excuse as any to publish our Veterinary Marketing Tips 2015-2016 Guide. This year, we've already talked about the biggest trends in web design, search marketing, pay per click advertising, and social media. So whether you're still trying to answer basic questions like, "Does a vet need a website?" or looking for advanced topics like "How much of my advertising budget should I spend on Facebook next year?" we've got you covered.
VetHub's Top Veterinary marketing Tips 2015-2016 Edition
Social Media Advertising
The #1 item on SEJ's Top 10 list was "Social Ads" and the increasing importance of advertising on platforms like Facebook and Twitter. If you're an active user of Twitter, then you may have noticed the social company has begun quietly increasing the number of advertisements in your feed.
While search advertising like Google's PPC platform AdWords continue to make up the biggest slice of the digital advertising pie, social advertising is growing fast. In fact, eMarketer reports that social ads will grow to about $36 billion by 2017, or 16% of worldwide digital ad spending.
Veterinarians are uniquely placed to succeed with social media marketing. If you're having trouble building your social media presence, then a limited social ad budget might make sense in 2016, but only if traditional social media for vets fails to deliver.
Facebook Messenger Replacing Email Marketing?
In 2015, Facebook opened up their popular messaging app to businesses like yours. The hope is that it will eventually serve as an alternative to email marketing. While this is certainly a trend to watch, that doesn't mean you should abandon email marketing. Research shows that email marketing brings in up to $40 for every dollar you spend, making it a strategy with a high ROI.
Video Advertising
Video marketing isn't new, but with online ad spending set to eclipse television in the next year, many advertisers are replacing traditional TV commercials with shorter online videos. These can be brief, seven second videos, or longer video productions. In either case, it's a strategy to watch in the new year.
Adapt or Die!
The last item in VetHub's "Top Veterinary marketing Tips 2015-2016 Edition" is less of a top trend than a final warning. In recent years we've seen big changes in the world of SEO and local SEO for veterinarians. There was Mobilegeddon, countless small algorithm updates, ad blockers, the rise and fall of Google Plus, and more. Remember: digital marketing doesn't mean coming up with a single plan and sticking to it, but adapting your strategy and approach as needed.
At least 64% of Americans use search engines to find new local businesses, and fully 80% of young people do so to find new veterinarians. If you can't stay nimble in 2016, you're going to get left behind.