Marketing Tips for Veterinarians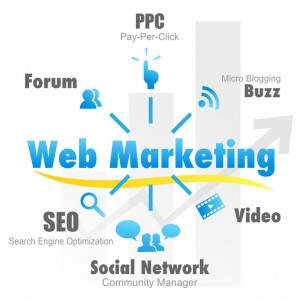 Most veterinarians depend on local business for their livelihood. After all, not many people are willing to transport a pet across three or four counties for immunizations or a routine checkup. But no matter how local your business is, you can always benefit from creating a professional website and employing a few useful veterinary marketing tips. Here are some reasons why.
There's Always Competition. In any industry, there are always competitors. While you may be the only licensed vet in town, you can't account for anyone who might feel confident enough to "help" people out with their pets' health, regardless of schooling or certification. A strong search presence can not only help you get more business, but it can help put people like this out of business, and improve the overall health of your local pet population.
SEO for New Clients. People come and people go. Any new arrivals in your home area might be in need of veterinary services, and you want your site to be the first thing they find on an Internet search. Similarly, people who might have been living in your area for years may have just recently adopted a pet, putting them in the market for a vet. Letting them know you've been there all along is a great way to inspire their trust.
SEO for Existing Clients. Many veterinary marketing tips (applicable to any profession, in fact) are aimed at improving the overall experience for existing customers. Your website can provide them with online answers to questions they might not want to make an entire trip just to ask. You can provide useful articles on the general health and well-being of pets and their owners. You can even provide a "pet of the week" feature to highlight certain patients from time to time. An owner will be more likely to share your site with a friend if there's a chance that doing so will also share a picture of their pet.
SEO can benefit local businesses every bit as much as global ones. Raising your ranking in search engine results is always a good idea. And remember: just because your business isn't world-wide doesn't mean you can't take advantage of the World Wide Web.