More Puppy Pics, Please! Learn the Secrets to Veterinary Social Media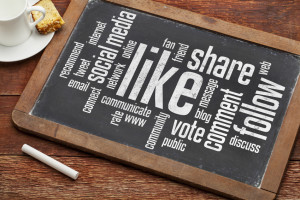 There are two things the Internet loves above all else: celebrity scandals and baby animals. As a vet, animals of all ages and degrees of cuteness are your specialty! If your social media does not feature roly-poly kittens and smushed puppy-dog noses, you aren't using the Internet the way it was meant to be used.
How should vets use social media?
As many as 54% of small business owners admit that they could use some help when it comes to social media marketing. Take a look at your Facebook, your Instagram, your Twitter — is your company being accurately represented and are your veterinary social media accounts bringing you new business?
Creating a professional web presence that attracts target consumers and accurately reflects your practice's brand is one of the most important things you can do to promote your clinic. The information presented on your website can distinguish you from your competitors. However, while informative website content is key, there are other secrets to vet marketing that involve the cyberspace beyond your own official web page.
We all know that "a picture is worth a thousand words," and as mentioned above, the Internet loves pictures of baby animals. Instagram can be a huge asset in promoting any business, but you have the upper hand when your business just happens to deal with the cutest creatures on earth. Tip number one when it comes to social media marketing for vets: post pictures.
Tip number two is to add cute stories to your pictures. Promote pet health care tips and share some of your best pet survival stories. On all platforms of social media, engage your audience and let them know you are a business that cares about them and their furry friends.
Be sure to update your veterinary social media accounts regularly. Include special promotions and share a "behind-the-scenes" look at your company's activities. The more transparent your business practices, the more trustworthy you will seem to your customers. Let your audience see you as more than a business; let them see the human and emotional side of what you do on a daily basis.