Get Purr Worthy Vet Website Design with These Three Tips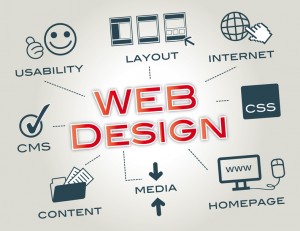 Does a vet need a website? Absolutely. Did you know that over 79% of 18 to 34 year olds find veterinarians via online search engines? Being able to connect with current clients, not to mention attract new ones, is crucial for veterinary clinics that want to stay profitable. There are a lot of benefits to hiring a web designer to work on your website. Here are three things you should look for in professional website services.
1. Understands Mobile Compatibility
Studies have shown that 94% of smartphone users have searched for local information using their phone, and 84% have acted on what they found. Given these statistics, it's almost baffling that a large percentage of companies have yet to make their websites mobile compatible. Rise to the top of local veterinary websites by investing in a service that will only become more important over the next several years.
2. Qualified Experience
With so many websites online, it should not be too surprising that there are designers who actually specialize in veterinary website design. If possible, you should look for designers with this background, since there are several advantages to familiarity. They will understand the unique needs of your industry, and they might even be able to offer ideas and suggestions for your website based on what has worked with other clients, that you might not have even considered.
3. Provides More than Just Design
These days, anyone selling something online is offering more and more in order to be competitive. As the consumer, this works in your favor, because there are designers out there who will help you with everything from SEO to email marketing solutions, allowing you to spend less money and consolidate your needs to one provider. Did you know that email marketing brings in $40 for every dollar spent? Look for a design company that will help you in more ways than one.