A Quality Vet Website is the Foundation for Internet Marketing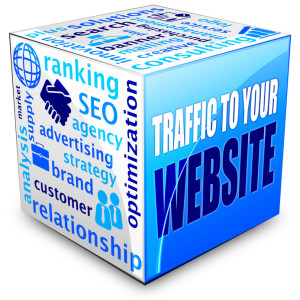 These days good marketing means using the internet to promote your business, products, and services. Traditional marketing strategies may be effective to a point, but with the number of people using the internet to research and interact with businesses, internet marketing dips into untapped resource that you can't afford to ignore if you aren't already using it. One of the most essential parts of marketing your vet clinic is your website, but simply having one isn't going to cut it. Not only do you need to have a quality vet website, but it needs to be attractive, user friendly, and updated frequently.
Eighty percent of 18 to 34 year olds use search engines to find a vet, so chances are the first impression of your clinic will come from what they find on your website. Your website is the new face of your business, which is a problem if your website is not visually appealing and user friendly. A bad website has the potential to funnel customers straight to your competition. If a potential client or customer doesn't like what they see when they view your site or it is difficult to use, it might take as few as two clicks for that customer to end up on your competitor's superior website.
A quality vet website will attract customers to your specific clinic, create brand and clinic identity, and set your clinic apart from your competition. Your website should clearly and accurately represent the brand of clinic you have and the type of care you offer. Your website should outline the services and products that you offer and highlight anything special or out of the ordinary. All of your additional internet marketing tactics, like email and social media, will point customers back to your site, so a quality vet website is a solid foundation.
Veterinary websites should also be active and updated often to give people a reason to keep coming back to your site. An active blog is a good way to add new content to your site and is a conduit for you to offer expert opinions and interact with your customers. A blog is also a good way to bring customers in to your business; an impressive 57% of businesses have gotten a customer though their blog. A quality vet website should also offer information and incite interest with different types of media like videos and infographics which are more interesting and interactive.
Building, updating, and maintaining a professional website doesn't have to be your burden to bear. Outsourcing maintaining your web presence to an internet marketing company allows you to reap the benefits of internet marketing while being able to focus on your core business.