Three Reasons Social Media Marketing is Essential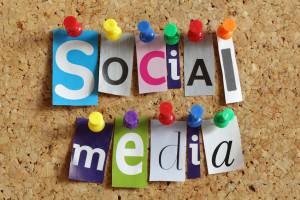 We've seen now how well-designed, user friendly, and responsive veterinary websites are the foundation for veterinary marketing online, but there is plenty more to veterinarian marketing than just that. Alongside popular practices like Pay Per Click advertising, search engine optimization, and brand building online, social media is an integral part of any internet marketing campaign. With this three part guide, learn more about what makes the use of social media an essential veterinary practice marketing technique.
Reach
One of the biggest benefits of using social media for veterinarian marketing is the number of customers or potential clients you can reach. The majority of people these days are a member of one or more social networking site like Facebook, Google+, LinkedIn, and Twitter. Additionally, these are sites that people log into and check every single day, usually multiple times. Not only that, these sites are meant to connect people with other people, so each person has their own network of friends, family, and other connections. When people see something they like they can easily share it, and pass it along. Follow this trend, and your reach can become exponential.
Immediacy
Another reason social media is so important for online marketing is the immediacy of it. You can create content and advertise your business or promote a product, service, or event, and it will reach your customers and potential clients almost immediately. People these days are used to getting immediate results and information, and social media is one of the best ways to offer it.
Engagement
The last benefit of social media marketing that we'll discuss here is that it allows you to engage directly with your customers. Social media already allows you to have a large audience and the ability to connect with them immediately, but it also gives you a platform for customer engagement. You can share videos, news, and information about or pertaining to your business and be able to interact with your customers on a more intimate level. Here, you can also establish relationships and engage with your customers in comments sections, answer questions, and offer your expert advice and opinions.
More than half of small business owners admit that their social media marketing skills may not be up to par. If you're one of them, letting the experts help you might be a good idea. This way you can focus less on how to use the many different social networking sites and focus more on your business.