SEO Company Guarantees #1 Placement! Gets Sued By Google Instead…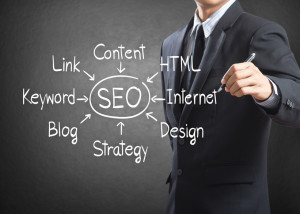 Google has always had a fraught relationship with search engine optimization. With an incredible 65-70% search engine market share, and 93% of online experiences starting on search engines, Google literally has the power to shape the web in its own image. And for years the company has been promoting the corporate propaganda that Google is a meritocracy in the truest sense, that the best websites, with the best content, will always end up on top. And sure, that can happen.
But with half the spots on the first page of search results taken up by paid ads, companies are trying harder and harder to get there. Previously we've covered some of the ways you can upgrade your veterinary SEO efforts. These include things like good veterinary website design, great content, and social media marketing. What we haven't recommended for veterinary SEO, and what we never will, are the black hat SEO tricks.
This month, the almighty Google sued an SEO company. At first glance, it might appear that Google decided to push back against SEO services. However, the court filing reveals that this SEO company went below and beyond the usual dirty tricks of con artists. Even worse, they were telemarketing, shudder…
"These include: (i) claims that Defendant's sales agents represent Google or are calling on behalf of Google; (ii) claims that Defendant is affiliated with Google or has been contracted by Google to provide SEO services; and (iii) other claims designed to obfuscate Defendant's identity and foster the mistaken belief that Defendant and its services are approved, sponsored, or endorsed by Google."
As if that wasn't illegal enough, the phony SEO company was promising customers they could get them #1 placement, no matter what. Any veterinary SEO company would love to make this claim, because we know 42% of searchers click that first link. But that's kind of like saying a diet plan is guaranteed to make you to lose weight. Ultimately, if you give up or try and take shortcuts, you'll never see the needle on the scale move.