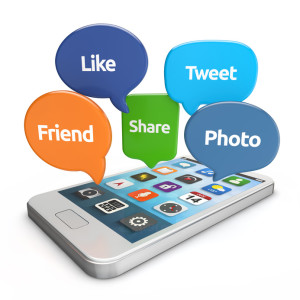 If you're a veterinarian and looking for veterinary social media, then you know exactly how to help a dog with a hurt paw while also putting their anxious human owner completely at ease. But if you're looking for social media tips for veterinarians online, then #hashtags and @symbols and other web marketing tips probably sound like pure gibberish.
In the digital era, veterinary websites are the first impression you make on new customers. In fact, 80% of Millenials report using search engines to find veterinarians for their furry friends. And since many of your customers (the human ones, anyway) spend hours each day online, social media for vets is essential to practices both large and small.
Social media can also provide new ways to market your veterinary practice. After all, if there's one thing the internet loves, it's content featuring adorable cats and dogs. While many vets already have a steady supply of feline and canine-related info, knowing exactly how to market your new vet clinic online takes practice.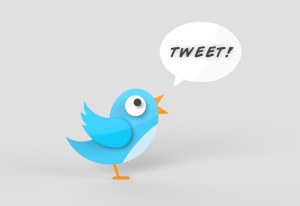 And vets aren't alone. More than half of all small business owners admit that they need help improving their social media marketing skills. Millenials might know exactly how to communicate using popular social media sites like Facebook, Twitter, and Instagram, but many businesses choose to seek professional help instead.
For businesses who try to manage Search Engine Optimization and social media on their own, only 11% report seeing the results they were hoping for. Just like animals sometimes have a sixth sense for judging people, Millennials can sniff out social media that feels like it's trying too hard. Don't try and use slang that doesn't come naturally.
The key to an effective social media strategy is simply representing your brand honestly. If you can get permission from customers to post photos of their pets on your social media feeds, then you always have a great source of content ready to share.
Posting a company blog on your website can also increase your online traffic, especially if you post frequently. Helpful posts about pet care, like "Five Ways To Stop Ticks In Their Tracks", are more likely to be shared on social media and improve your search rankings, too.
VetHubs Veterinary Social Media
Get ahead of the curve and add social media to your marketing mix. Our social media plans are built to both help engage your current customers and reach out to other animal lovers in your area. Our content is both fun and informative. A typical month will include updates to the major social media platforms:
Update Facebook, Twitter and Google+ with your latest information.
Promote pet health care tips and tricks
Promote specials in your veterinary practice
Promote information on your blog and share those on all three major platforms
All inbound messages will be forwarded to you to review and respond to online
Contact Us to Learn More.