How to Make the Most of Social Media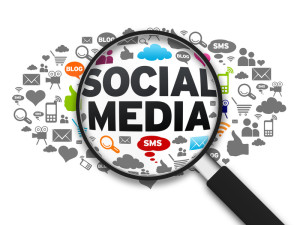 If you already have a professional website and are starting to branch out into different internet marketing tactics and strategies, good. Because you're probably already behind. If you're thinking about using social media, there are a few things you need to know before you get started. More than half of small business owners say that they could use help with their social media presence, so here are four tips for making the most of it.
1. Use the Right Ones.
There are a number of different social media sites out there, like Google+, Twitter, Facebook, LinkedIn, and Pinterest. The list goes on, and it can be tempting to try and have a presence on all of them in an effort to achieve the biggest reach to your clients and potential clients, but don't. Look around on each of the platforms and join them personally before creating a space for your clinic. Explore the features and learn more about which platforms are going to be suitable for the message you want to send and the people you want to reach. Don't stretch yourself too thin by trying to keep up a bunch of social media accounts. Stick to a couple and make them count.
2. Update, Update, Update.
Once you've figured out which social media platforms are going to work for you and you've set up a solid and accurate profile, it's time to start updating. Just because your social media accounts exist doesn't mean they're doing anything for you. It's up to you to start posting updates, sharing interesting content, and sharing different types of media. Keep in mind what platform you're on and what type of information your followers are going to want and expect.
3. Be Interesting.
When you're making updates and sharing content, you're still competing with the businesses and people your fans are also following. This means that you need to be interesting and give them what they want to be able to catch their attention. Talk about interesting news in the vet or pet world or offer helpful information about pet care. Share adorable cat videos or pictures of any baby animals.
4. Be Careful.
All of these are great tips for making the most of your veterinary marketing on social media, but you also need to make sure that you're being careful. All it takes is an unfortunate spelling mistake to alienate followers and forge an unforgiving opinion about your clinic. Know how social media sites work and think carefully about how you're taking advantage of the reach — for example, never use a trending hashtag on Twitter without knowing what it refers to just because you think it will get more visibility. It will, and it might have negative consequences.
Veterinary clinic websites are essential, but if it's all you have you need to step up your marketing game and dip into the powerful marketing vehicle that is social media. Remember to pick the right platforms, update with interesting content and media often, and use it wisely.