The Most Famous Animals on Social Media Make More Money Than You Do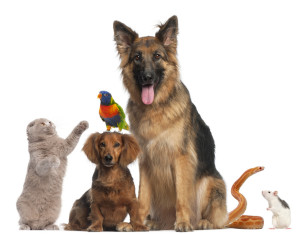 If you're a veterinarian, you aren't alone in feeling a fair amount of trepidation about digital marketing. Even though your professional training didn't likely include information on the best way to use Instagram filters or Twitter hashtags, social media for veterinarians is non-optional in 2016. And it's not enough to simply brush up on the latest social media tips for veterinarians either, you also need to understand content marketing and SEO for veterinarians as well.
Fortunately, we have awesome news. If wondering how should vets use social media makes you anxious, relax. Just remember one simple fact of life in the digital age: animals are insanely popular on social media! Like, ridiculously popular.
In December 2015, CBS News highlighted the most famous pets on social media in 2015, and the list included some genuine celebrity animals. Think that's an exaggeration? Just look at Grumpy Cat, who has more earning power than most One Percenters:
She had 8.3 million Facebook followers as of Christmas Eve. Her YouTube videos have drawn viewers by the tens of millions.

On Dec. 8, the feline with the comical frown became the first cat immortalized in wax at the Madame Tussauds museum in San Francisco.

The 3-year-old, 4-pounder with feline dwarfism is making her second movie — as well as a cartoon series — and is featured in a series of Random House Little Golden Books (the first being "The Little Grumpy Cat that Wouldn't"). She's also continuing as spokescat for Friskies cat food. Her stuffed animal line will grow in 2016, and there are calendars, socks, tanks, T-shirts, sweatshirts, gift tags, key chains and other souvenirs, said owner Tabitha "Tabby" Bundesen.
Then there's Bei Bei, the panda from the Smithsonian National Zoo, who's got enough followers on Instagram to make any teen in America jealous.
Then there's viral video star Pizza Rat, an adorable Shiba Inu named Maru, and countless other famous social media pets.
So why is social media for veterinarians so important? Today, 64% of Americans depend on search engines to find local businesses, and fully 80% of Millennials used a search engine to look up veterinarians.
If you want your veterinary clinic to succeed in 2016, then you need some kind of local SEO strategy, particularly if you're opening a new clinic.
Fortunately, an active social media presence with links to original content on your website is the best way to jumpstart your digital marketing efforts. Don't overthink the content you post. If your blog posts and social media for veterinarians has cute animals in it, chances are it will be shared, liked, and followed.