There's No Better Time to Optimize Your Veterinary Website. Here's Why: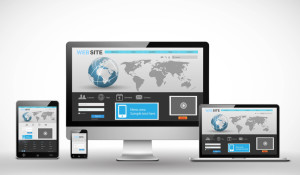 We live in a digital age that is absolutely saturated with visual content. From meals to babies to bike rides, it's pretty easy to know exactly what's going on in someone's day-to-day lives. And one of the most popular images plastering the feeds of social media sites? You guessed it: pets.
In a recent survey conducted by PetCare, they found that a whopping 65% of pet owners post about their furry companions on social media around two times a week. Additionally, one in six reported even making a social media profile for their pet. And hilariously enough, half of those pet owners reported that their pets were actually getting more attention than their own social media profiles. One-third of the surveyed participants said that they post about their pets as much and as often as they do their family, with 13% admitting that they actually post about their pets more.
And overall? More than half of the pet owners said they cared about getting likes and social media gratifications for pics of their pooches and kittens than they cared about other photos that they posted.
What's even more notable is the fact that 30% of pet owners follow famous animals on social media.
If you are a veterinary technician look for website building tips and social media tips for veterinarians, then a light bulb should be going off in your head right now. Right now in the world of social media, it's clear that pets are a trending. More than 58% of people view businesses online before deciding whether or not they want their services, and this typically is determined by the content they have on their social media sites, blog, and home page. There's been no better time to be a vet and have a veterinarian website. Considering the fact that you clientele are the most popular online celebrities around, you'll never run out of fun and engaging content to share! Vet websites should be clear and informative, but should also entertain and educate potential clients. Use your practice and patients to tell a story.
Looking for more veterinary SEO tips for vet websites? Share your thoughts in the comments below.