Top 5 Social Media Tips For Veterinarians To Follow This Year
In 2015, a quality, regularly updated web presence is essential to success for veterinary clinics. While some vets might be wondering, "Do veterinarians need websites, really?" others are happily collecting new customers online. In fact, 57% of businesses report gaining new customers through their company blog. Furthermore, 80% of 18 – 34 year olds use search engines to find their veterinarian.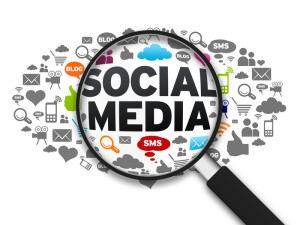 One of the best ways to promote your company's performance on search engines is to invest some time and energy into building up a social media presence. Fortunately, vets have their work cut out for them when it comes to social media. There's nothing the internet loves more than pictures of cats and dogs. And pictures of rescue cats and dogs are virtually guaranteed to bring positive attention to your clinic.
So if you're looking for social media tips for veterinarians, here's our top five pieces of advice:
1. Get Your Customers' Permission To Post Pet Pictures
If you dedicate a member of your staff to take pictures of the animals in your waiting room, then they can check with your human visitors to see if they want to share pictures of their pets online. Trust us, there's nothing pet owners love more than posting pictures of their pets online. Not only is this a great way to generate content, it's also a great way to earn followers for your clinic.
2. Pick One Or Two Social Networks
Rather than having a mediocre presence on Facebook and Twitter and Google+ and Pinterest and on and on, pick one or two social media sites and focus your energy there. You'll be more likely to keep them regularly updated if you focus your efforts.
3. Get On Google Services ASAP
Although Google+ isn't nearly as popular as some other social media sites, Google's search engine can make or break new veterinary clinics. And signing up for a local business page on Google+ can help your business show up in Google Maps and other local search features. According to Pew Internet, about 58% of consumers research services like vet clinics online first. Signing up for the right social media accounts can help make your website easier to find.
4. Integrate Your Social Media And Search Engine Optimization
In addition to social media tips for veterinarians, many people also need help with veterinary SEO. When you're updating your social media accounts, try and integrate your content with your SEO practices by building and sharing as many links and relationships with other sites as you can.
5. Don't Spend Too Much Time Online
Although social media tips for veterinarians are crucial to success, beware sinking too much time and energy into social media. Even in the 21st century, your clinic's survival depends on how you interact with patients offline. Yes, you need to find customers through your website, but you will keep customers through quality care and service. Evaluate carefully how much time you spend updating those social media accounts.