The Top Five Vet Website Design Tips and Tricks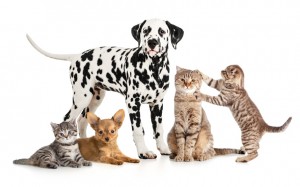 If you are reading this article, then you are probably in charge of a veterinary practice with either no website to speak of, or a website that does not bear mentioning. You probably don't have a lot of time on your hands, and your business could probably benefit from the marketing perks that come with having a great website. We'll just cut to the chase, then. Here is a collection of the top five website design tips and tricks for veterinary websites that you can use to get closer to your business and marketing goals.
Incorporate SEO
If you know how to design a professional website, then it is worth investing a little more time in making sure that the site is optimized for search engines. Fortunately, if you do choose to put an investment into internet search, you could realize an ROI of about $22 for every dollar put in. Nearly half of all internet users select the top ranked link in a search engine, so following this tip, and incorporating SEO into your website, is essential.
Make It Mobile
Holding an equally important place among website design tips and tricks is this advice: make sure your website is mobile device compatible. The use of mobile devices by people who need information about local products and services is already high — and rising. If your website is not optimized for mobile devices, potential customers might miss you.
Use a CMS
A Content Management System makes it easy for you to update a website yourself. This lowers the risk of outdated information sitting on the site while you wait for your web developer to update it.
Keep It Clean
Veterinary websites, like websites for any small business, can benefit from having a clean and professional look. Use good pictures, normal fonts, and an easy-to-navigate layout. No clip art allowed! Make sure that links work, and that each part of your site is helpful to the user.
Choose Professional Website Services
Out of all the website design tips and tricks, this one will save you the most time, and likely result in the best veterinary website design. There are plenty of veterinary website designers out there who would be happy to create a quality website for you, coordinated to represent your brand. Many of these designers and companies also include services such as SEO, and marketing.
Take these five tips and run with them. Remember to optimize your website for search engines and mobile devices, keep everything neat and clean, use a CMS system to keep it all up to date, and consider professionals if you are in over your head. The sooner you have a great website up to represent your clinic, the sooner your business — and the pets in your neighborhood — can benefit.ghborhood — can benefit.