Your Vet Clinic Needs a Mobile Site That Meets These Four Criteria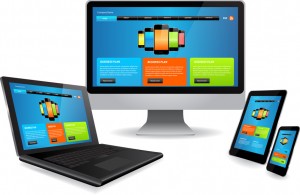 Did you know that the best veterinary websites are compatible with mobile devices? It's true. Approximately 50% of people use a mobile device to search for products and services locally. If your website is not compatible with mobile devices, then you are missing out on potential clients. To help you get started on implementing a compatible website, here are mobile website design tips that should be used by every veterinary clinic.
Fast
The very fact that people are using mobile devices to find information means that they are pressed for time, and are looking for information quickly. Ergo, your site needs to be fast loading. If it isn't, visitors will give up after only a few seconds, and search for the product or service they need from whichever website offers it up the fastest.
Compatible
Different smartphone and mobile device operating systems will display websites differently. You will want to make sure that your mobile site can be easily viewed and navigated on all different devices with their varying operating systems and screen sizes.
Attractive
Your mobile site should not look like a smaller version of your normal site. Try to use just a few colors, and keep clutter down to a minimum so that visitors can clearly see the options that are presented to them. You may be tempted to have a cute puppy on each page of your site, but, no matter how cute the puppy is, the visitor isn't there to waste time. They want to find the information that they need quickly, and move on.
Simple
Perhaps the most important of the mobile website design tips is to make sure that your site is easy to navigate. Always remember that a mobile website visitor is looking for some specific piece of information. This usually comes down to where you are, what your phone number is, what services you provide, how much they cost, and when you can be reached. Identify the essentials, stick to them, and you will save on loading times as well as do a better job of satisfying the needs of visitors.
These mobile website design tips won't guarantee you new business, but they can certainly increase the chances that you will get new business from mobile visitors to your veterinary clinic website. If you are unfamiliar with professional website design, then you should consider contacting a professional to help you get the results that you are looking for. Having a fast, compatible, attractive, but simple, mobile website will help your vet clinic to be more accessible to people in your community.