How to Tell if You're Behind on Your Vet Marketing: A Checklist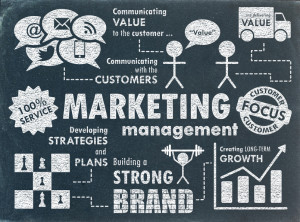 There's been a lot of buzz for a while now about the ways that the internet has changed marketing and the way businesses reach their customers and potential customers. The biggest problem for small business owners is that they often don't have the time or the know-how to keep up — and the online world moves pretty fast. Here are some of the most basic internet marketing strategies to check your tactics with to see how far behind (or ahead) you are with your internet marketing.
1. A Professional Website
The cornerstone of any internet marketing strategy is a quality website. Not only does building a professional website give you a way to present your clinic to your clients with a clear and accurate image, but it helps to build brand identity and recognition. Your veterinary clinic website will also serve as a sort of home base for your clients to come back to for information about you, your clinic's hours, and the services you provide.
2. SEO
Once you have a website, it's important to incorporate good SEO practices. SEO refers to search engine optimization, which means that your website will rank more highly in search engine results. You want this because more than three quarters of people between the ages of 18 and 34 use search engines to find a vet, and many people — over 40% — click on the first link in the search results. Most of the time people don't even click to the second page in the results, so making sure your website ranks highly is essential for it to be seen.
3. A Social Media Presence
One of the best ways to connect with anyone these days is to use social media. The majority of people are on one or more social media sites like Twitter, Facebook, and Google+, and log into them at least once daily. Having a solid presence on these sites gives you a way to share your message with existing and potential clients.
4. An Email Marketing Campaign
This might seem like an odd strategy, since getting emails is not as exciting as it once was and there are ways to declutter email inboxes by filtering out promotional messages; however, email marketing sees about a $40 return for every one dollar spent on it. Maybe you offer some discount or special service ("one free claw clipping when you mention this email") or ask for reviews after appointments. There are plenty of opportunities to send emails to your clients.
Use this list to check your strategies and see where you are in terms of the way you're using the internet to market to your customers. You should at the very least have a well-designed quality website, use good SEO practices, and make use of social media and email.