Veterinary Marketing: Avoid These 5 Web Design Mistakes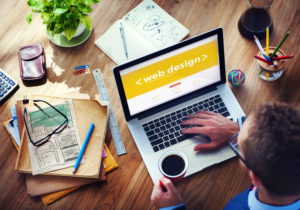 When it comes to veterinary practice marketing, there are a number of things that you need to prioritize. But there are some things that don't exactly need your undivided attention. After all, your main concern is the well-being of the animals that you are treating.
Veterinarian websites can be hit or miss, and depending on how tech-savvy your marketing team is, it's possible that you don't even have a website: a big no-no today.
In order to create or maintain a successful site, here are some helpful website building tips.
Don't put design over function. Your patients' owners value usability. While a potential client's first impression of your practice is often based on their first look at your website, a beautiful website is totally useless if it doesn't work correctly. Make sure the site is responsive and can be read from both desktops and mobile devices; make sure that all of your tabs and page sections are easily navigable and labeled clearly.
Don't be a perfectionist. Of course you want to make your website look as good as it can, but there is always time to make updates later. Don't spend an infinite amount of time perfecting your website if it is already fully functional and organized. When it comes to fonts, photos, and secondary sections, you can update them later when you find the time.
SEO shouldn't be an afterthought. Search engine optimization is extremely important for all industries, and local SEO for veterinarians is especially important as a community-based service. The people that are searching for your services are almost guaranteed to be in your neighborhood, so ensure from the very beginning that your website is designed to make the most out of search engine possibilities.
If you are updating or redesigning your site, don't delete pages or content. Getting rid of these components completely can send confusing signals to Google that can lead to broken links. Keep track of all of your pages and revamp them as needed.
Don't forget about your website. In order to maintain a decent ranking on the search engine results pages, you need to regularly update your content. You need to be proactive about your online presence and know your audience. Create content that is relevant to the questions you receive every day.
These website building tips will help your practice get noticed online. And when you partner with SEO services that specialize in veterinary marketing, you won't have to do it all alone.