Why Your Veterinary Practice Needs a Responsive Website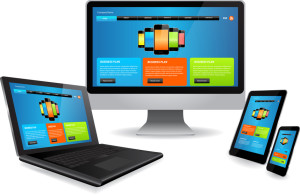 More and more often, a potential client's first impression of a business comes from viewing the company website. And while the nature of the work may seem to necessitate a different approach, in the end, veterinary marketing is no exception: studies show that 80% of 18-34 year olds have used search engines to find a vet in their area. For this reason, if you run a veterinary clinic, you need to ensure that your website stands out from other search engine results. To do this, it is recommended that you turn to a professional website service and utilize a variety of website marketing tips to improve your search ranking.
Due to the role that the internet, and particularly search engines, have assumed in our society, it has become necessary to build a professional website that meets a number of criteria in order to successfully attract customers. Research shows that 93% of all online experiences begin with a search engine, and that 42% of people conducting an internet search click on the top ranking link. Interestingly, despite these facts, studies also show that two-thirds of internet users choose organic results over paid listings. This fact in particular is why you need a well-designed website, but also why you need a responsive website that utilizes tactics such as SEO.
SEO, or search engine optimization, utilizes a number of methods to increase a website's search ranking organically. When used correctly, SEO can be very effective: 21% of marketers who work with agencies on SEO report being highly satisfied with their program performance, in comparison with 11% of those who do SEO in-house.
For this reason especially, veterinary clinics should turn to professional website designers and companies who specialize in veterinary practice marketing. After all, you are an expert in your practice, but likely not in web design; why not let a professional turn your ideas into reality? Talk to a veterinary web design and marketing firm today about why you need a responsive website to help your practice today.