Four Things That Veterinary Websites Need to Do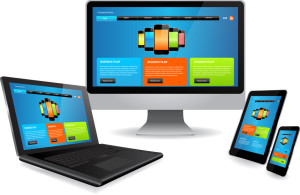 These days, a client's first impression of your clinic will likely come from your website. By now you should why websites are a foundational part of veterinary marketing, but what is just as important is knowing what your site needs to do. Here are four essential things that your vet website needs to accomplish:
Help create your brand
Not all vet clinics are the same, and you need to establish a brand for yours. Branding allows your clients to develop a sense of the type of experience they can depend on and a consistent service to come to expect. Who are you? What are your credentials? What is your philosophy of care? These are all questions that veterinary websites should answer.
Distinguish your clinic from competitors
Again, each veterinary clinic is different, but they all offer the same type of care. Someone has a pet that needs one type of treatment or another, but you'll want to give people a reason to come to your clinic. Do you offer a special product or service? Say so. Do you have special knowledge or expertise? Make that clear on your site. Making sure that you distinguish your clinic from your local competitors can help set yours apart, bring clients into your clinic, and help create a memorable online experience.
Engage your customers
Another thing that veterinary websites need to do is engage your clients. A good way to do this is to keep an active blog. Not only does this offer you a way to plug your own products and services and establish yourself as an authority in your field, but it opens a space for client and veterinarian dialogue. Make sure to set up a comments section or a forum on your site for you and your clients to ask each other questions.
Show up in search engine results
The most essential thing that veterinary websites need to do is to rank highly on search engines. More than three quarters of people ages 18 to 34 use search engines like Google, Bing, or Yahoo to find a vet. The best way to make sure that your site will show up in the search engines is to invest in search engine optimization. There are a number of tactics involved in good SEO, and you need to make sure that your site is employing them.
Professional website services can take care of all of this for you if you aren't tech savvy and don't care to be. Rather than taking your time away from the clinic, you can leave your web design, maintenance, and SEO to the professionals.