Want New Ways to Market Your Veterinary Practice? Three Ideas You Haven't Tried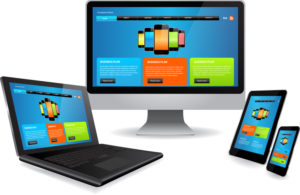 Even with the best veterinary websites, the greatest social media campaigns, and the coolest services around, everyone falls into a marketing rut from time to time. While there's no such thing as too many cat videos (no matter what the haters say), it's important to keep your strategies varied and flexible to appeal to the widest possible audience.
If you're looking to shake things up, here are three new ways to market your veterinary practice that are not only effective, but fun for everyone involved.
Run a ContestEveryone loves a little bit of friendly competition! Use your Facebook or Twitter page to announce a prize at the end of the month — maybe a free grooming session, or a year's supply of cat food — for one lucky winner who either likes, comments, or shares the post. You can even have a photo of the month contest to see who can submit the cutest cat photo on your Facebook page. You'll be amazed how quickly ideas like these can go viral.
Start a Loyalty ProgramTake a page from your local coffee shop and start a loyalty program of the "Buy 12, Get One Free" variety. Or you could consider promotional discounts on an extra service after a client's check-up. Some practices also like to encourage freebies for friend referrals or discounts for first-time visitors. Come up with some creative programs to get your current customer base talking and sharing more.
Try a New PlatformOne of the simplest new ways to market your veterinary practice is to open up a new social media account. If you already have Facebook and Twitter, try reaching out in SnapChat, where people will love getting pics of puppies to brighten their day, or Pinterest, where you can share pet care tips or DIY grooming "hacks." The more you share, the more people will care!
At the same time, don't neglect best practice procedures while you're trying out new tricks. Remember that your potential clients' first impression comes from visiting your website, so quality design is key to brand identity. The information you provide on your veterinary website can help distinguish you from competitors, so make sure that any new marketing campaign is consistent with what your practice actually offers.
In the end, don't be afraid to have a little fun! Testing the waters with new ways to market your veterinary practice can make both your staff and your clients excited about the future of their furry community.