Three Ways You Can Boost Your Brand Through Design and Marketing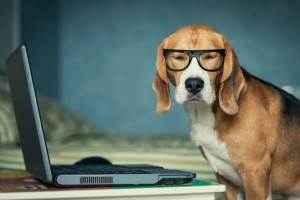 In the past year and a half, Yahoo just hasn't seemed to know what to do with its photo sharing site, Flickr. There have already been three design facelifts and plenty of other, smaller tweaks since December 2012, which makes it seem like what's worked in the past simply isn't working anymore for Flickr's user interface.
Technology is advancing at a more rapid now these days, and with a story like Flickr's, the message is clear — keep up or get left behind.
Every small business needs a bit of a push when it comes to social media marketing and effective web design. In fact, reports show that 54% of small business owners even own up to that fact. But if you've never dared to dream past the basic layouts of a standard WordPress CMS, you've probably never unlocked the full potential for what your small business's site can actually become. That's why we've put together these three website designing tips to help you build professional websites with minimal effort.
Simplify your brand.
A good logo should be the hallmark of larger changes for your business, not the entire scope of the change itself. Most websites today are sticking to simple, clean and concise color palettes and layout options, because of the trend toward scaled-back webpages. But it's worth noting that just because it's trendy, simplicity won't ever go away, especially not after the revolutionary designs we've seen this decade already. The key is to keep your content strong and deliver it in a way that's desirable to your readers without overwhelming them.
Begin blogging.
Studies show that nearly 60% of companies have landed a new customer because of their professional blog, and it's not hard to see why. Blogs create more physical webpages for your site, and research has shown that sites that feature blogs tend to rack up 434% more indexed pages in the Google search rankings. That means more chances for exposure, which can very easily lead to more business.
Go social.
The most common of all website marketing tips is also the easiest because it requires no money at all. Cultivating social media accounts requires a keen eye for both opportunity and detail (plus plenty of patience), but the payoff for strong social brands can be tremendous. Establish yourself on Facebook, Twitter, Pinterest, Instagram and more — then take your content to smartphones and tablets. That's why mobile website designing tips are so important.