Three Ways SEO Continues to Evolve Beyond Basic Algorithms and Keywords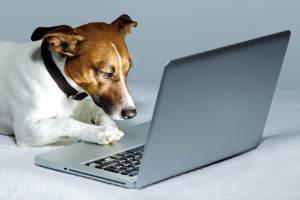 You might know all the website SEO tips in the proverbial book but still land at the bottom of the search rankings every time. Why does this happen? For one thing, SEO is an ever-changing industry, just like all of technology is. That means you can't simply expect to master it by reading a few books or getting a degree in a particular field.
Building a professional website is, of course, a great start, but it's not the end of the story. In fact, the story has no end — and that's the entire point.
SEO continues to evolve, which means your site needs to evolve right along with it. Though you may know all the best website marketing tips, you're bound to fail unless you keep current with the changes in the SEO world. For example…
Google's Newest Face Lift
In its latest blink-and-you-miss-it development, Google earlier this month unveiled a new look for its search engine results that did away with classic pink-box background that once separated paid results from organic. Instead, advertisements are labeled as such with a only tiny box that says "Ad" right under the actual hyperlink. How does this change SEO? It might just be a ploy (but a cunning one) to get users to click on paid results more often, as leading website SEO tips and plenty of studies have continually shown that users favor organic content over ads.
Social Media's Smaller Circles
Facebook and Twitter aren't going anywhere, but they might be facing down some new, unforeseen competition. Apps like Snapchat and Vine are effectively micro-social media endeavors, taking the concept of connecting to hundreds of users and shrinking it down to more bite-sized portions. That means you, as a business, need to meet them there. Companies like Dunkin Donuts, Samsung and Target have embraced the creative side of Vine already, and if your biz wants to stay relevant among younger users, you'd be wise to consider doing the same.
Trends, Trends and More Trends
Like we mentioned earlier, creating a professional website is really only as good as your latest update. And for webpages in 2014, those updates need to be compelling and responsive, not just colorful and sleek. Locked home bars, stylized images and flat design are all key, but it's worth remembering that the next frontier is right in the palm of your hand — your smartphone. In just a few years, mobile browsing will overtake desktop Internet usage, so why not get a jump on the future trends?
This is not an exhaustive list, and like we said, SEO is always changing. These three website SEO tips will help you stay ahead of the curve, but not for long. When it comes to planting some roots in the online world, it's all about carving out your own spot. Good luck.