Work in the Veterinary Field? Here are 4 Digital Tips to Improve Your Business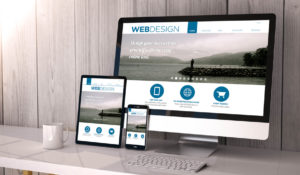 The Internet has certainly changed the way we do business, but many industries are unsure about whether or not the Internet affects their careers as much as others. Sure, the commerce sector has been completely redefined thanks to the Internet, but something like an animal hospital, for instance, might not need to rely on digital assistance as much… right?
Wrong. Nowadays, it's absolutely imperative that you have a functioning veterinary website, and that you're active online. Digital marketing has revolutionized just about every industry and animal care is no exception. Here are a few ways that digital marketing can grow your animal hospital.
Veterinary Website Design
Simply having a website doesn't cut it anymore. You have to have a visually appealing website that simultaneously is easy to use and has all the necessary information and webpages within the site. Your veterinary website doesn't have to be the most complicated in the world, because simple is often much better, but you do need to have something that your visitors will be able to navigate to get the information that you need.
Search Engine Marketing
Even if you have a professional designed website, no one will ever go to it if they can't find it. That's why search engine marketing (SEO) is so essential for today's businesses. If your website is not on the very first page of a search engine results listings page, there is a solid chance that no one will venture to the rest of the listings pages and will never make it to your site. Working with high quality veterinary SEO services will ensure that you make it to the top.
Social Media Marketing
Not only should you have a functioning website but you should also have various social media accounts that link back to your website. By being active on social media, you'll be able to engage with your customers and actually develop personal relationships with them. Talk with them, share pet care tips, and maybe even post a cute-cat video or two — after all, it's no secret that the internet loves those.
Content Marketing
Your content marketing strategy can work congruently with your social media accounts. You can start a blog that covers veterinary news and you can easily share every post on your website and respective social media accounts. More than half — 57% — of businesses have acquired at least one customer through their company's blog.
If you want to grow your veterinary practice online, contact VetHubs today!