Your Veterinarian Marketing Will Reach New Heights With These Top Tips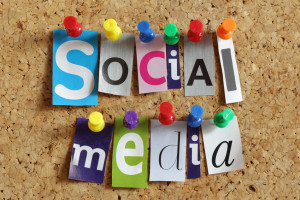 Twenty years ago, having a website would have made a company cutting-edge. Ten years ago, it was smart, but not entirely essential. Today? Your company is behind the times if you don't have a website that works not only on a desktop computer, but on a tablet and phone as well. That goes for every kind of business, even a veterinarian business! If you are looking to expand your veterinary marketing reach, here are some tips to heed.
Use veterinary SEO
SEO stands for search engine optimization, and it is an initiative to help make your online presence known in the world of search engines. Fully 58% of people have researched a service or product online, and for many people, the Internet is their first stop when they are looking for information about local or national companies. Whether you operate a vet's office, a hometown pizza joint or a multi-national corporation, you need to make your services known and available to as many people as you can. That's what SEO can do.
Build a quality website
Simply put, quality web design provides consistent brand identity. You will want to have a website that can be easily navigated, is easy to read, and has all the pertinent information in a central location. Go for clean colors and pages that aren't cluttered with information. Keep the fluff and filler to a minimum; everything you write should have an informational purpose. Maintaining a blog to keep your clients up to date and informed is beneficial to the SEO process, since both Google and potential customers value up-to-date content. In fact, 57% of businesses have acquired a customer through their company blog.
Email
This can be utilized through an online sign-up on your veterinarian website, or you can ask patients for their email in the office. Email is a great way to reach clients all over, and typically you can expect your email marketing to bring in over $40 for every dollar spent on it.
Social Media
If you're not using social media to connect with your customers or potential customers, your business isn't benefiting from internet marketing as much as it could be. Social media channels can help you educate pet owners about healthy practices, establish and maintain relationships with prospective clients, offer existing patients an easy way to communicate with you, and build client loyalty. Plus, you can have fun with it! Post cute pet pictures and funny cat memes and you'll quickly gain attention!
Veterinarian marketing may seem daunting, and you probably want to get back to what you do best — taking care of animals. Outsourcing your website build and maintenance, SEO services, email marketing and social media can help you achieve results without requiring that you become an expert in each of those fields.